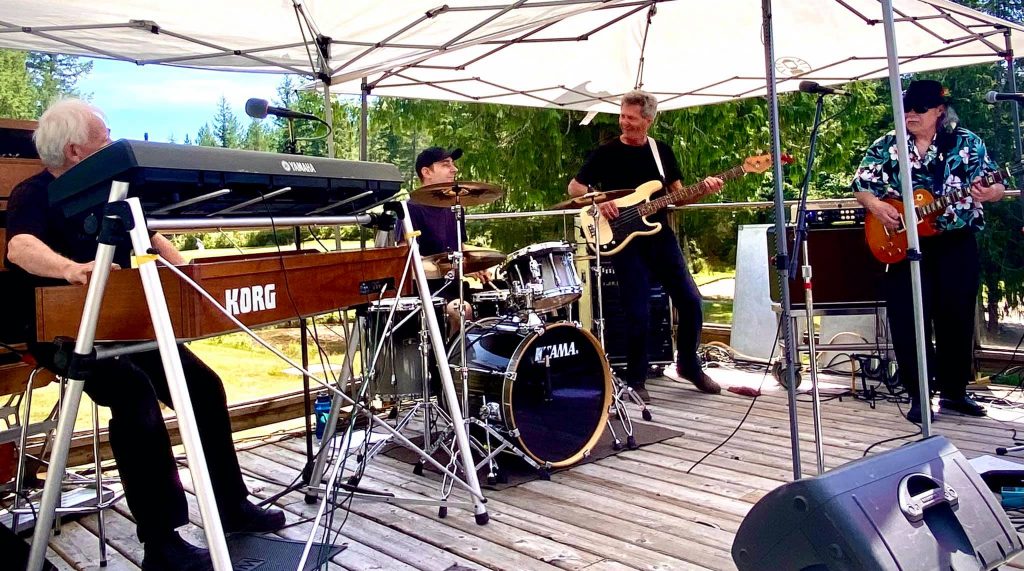 Live music from the ski dock! The SLSBC will be hosting Poppa Greg & The Chillin' Dylans on Sat 24th from 6:30-8:30 pm. We want everyone to come and enjoy the live show! Listen from your property or boat. This is going to be a really fun event so spread the word around the lake!
Ski Clinics and Course: We hope everyone is enjoying the ski course this summer. Tessa Campbell hosted a fabulous ski clinic this past weekend and helped a lot of kids and adults improve their skiing. If you missed it, there will be a second clinic Aug14th-15th. Course maintenance is a lot of work and is done by a just a handful of people for the enjoyment of the entire Sakinaw Lake community. Please take care around the course, as the balls can be dislodged quite easily and this can be dangerous for waterskiers and boaters. Tubing and wakesurfing in the course is discouraged for this reason. If you notice a loose ball or problems with the course, please email info@slsbc. ca to let us know. Loose balls can also be placed on the waterski dock. For a refresher on safe boating, check out last year's post here.
Photo Contests: The photo contests haven't stirred up much interest this year, so we are going to cancel the last two weeks of contests. Hopefully people are moving away from virtual connections and back to face-to-face interactions!